5 days in Park City: a first-timer's guide
Photo: Dan Campbell/Vail Resorts
The recent merging of Park City Mountain Resort and Canyons Ski Resort has created the largest ski area in the United States, offering skiers and riders a staggering 7,300 acres of terrain to explore. Travelers can either base themselves out of the buzzing, historic downtown Park City or choose the quieter, slope-side accommodations at Canyons Village. Both base areas offer access to world-class terrain and amenities. With the Town Lift and a ski bridge, the Park City Mountain base area and downtown are easily connected. Here's a quick five-day itinerary to make the most out of a first-time visit to Park City.
---
With the help of Mountain Travel Expert, Niki Harris, we compiled a 5-day sample itinerary that showcases key Park City experiences for first-timers.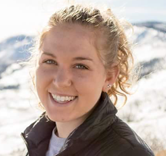 Niki Harris
Specializing in mountain travel since 2015
800-610-8911 x3307
---
Day 1: Check In & Explore Historic Park City
Conveniently located within a short drive of the Salt Lake City International Airport, Park City is a bustling ski town and home to the world-famous film festival, Sundance, as well as the site of the 2002 Winter Olympic Games. Once you've checked into your accommodations, grab a bite to eat and explore the historic downtown. With more than 100 restaurants within walking distance, visitors of all palettes will be satisfied by options ranging from steakhouses, to burger joints, to sushi bars.
Park City/Canyons has a true smorgasbord of lodging options, but there are definitely a few that stand out! On the Canyons side, you can't do better than the Waldorf Astoria–it's located right across the street from the Frostwood Gondola, and has one of the best spas I've ever been to. For true luxury, look into a home in the Colony complex–ski in ski out, gorgeously appointed, and some of the only private homes for large groups or families. On the Park City side, I'd go with a Silver Star condo–a private complex with premier condos ranging from one- to four-bedrooms, as well as a private gondola and ski shop on site. For those with a more moderate budget, the Snow Flower has some lovely choices, and is ski in ski out.
Niki
A blend of old Western mining history and contemporary shops, with lavish accommodations and world-class restaurants, the lively town is known for having a great nightlife. Back in the late 1800s, more than $400 million in silver was mined from the surrounding mountains. Now, more than 60 National Historic Register buildings and more than 1,000 miles of mining trails remain as evidence of a bustling past. One can explore the mining trails with a tour from Park City Mine Adventure, or go back in time at the Park City Museum, which was once the City Hall and is still home to Utah's Territorial Jail, although no longer in function.
Day 2: Ski Park City & Après On Mountain
The Park City base area boasts an elevation of nearly 7,000 feet above sea level, so make sure to drink plenty of water during your stay. As you head to the lifts, grab a coffee at Jupiter Java and dust off your skiing and riding skills with a warm up on Park City Mountain Resort's plentiful beginner and intermediate runs. Of the 106 trails that make up the resort, 17 percent are beginner. Claimjumper is fine example, with rolling terrain that meanders through the Silverlode/Bonzana area of the mountain and is a designated slow zone. Or, take a run on Drift, a ridge run that will allow skiers and riders to gain more confidence in speed and technique.
I like to take in the best views possible when I'm skiing, so I love the Quit'n Time run. It's a blue that—on a bluebird day—provides absolutely stellar views of historic Park City as you head down the mountain. Quit'n Time drops you at the base of the Town Lift, so best to do this one around lunch time or when you're ready to get your après on.
Niki
Intermediates will enjoy the resort's world-class groomers, perfect for arcing fast turns. The young and thrill-seeking can dabble in the resort's terrain parks, often home to Olympic-level pros. If you're an expert skier looking for challenging steeps and high- speed turns, check out the resort's 13 Signature Runs. These steep pitches are regularly groomed, creating the perfect corduroy for laying a hip to the ground.
Maximize your time on the hill by enjoying lunch at one of the many on-mountain restaurants. If it's a sunny day, enjoy a bite at the new Miners Camp deck. Located at the base of the quicksilver Gondola and Silverlode lift, Miners Camp offers everything from gyros to chili to refuel and prepare for an afternoon of skiing and riding.
Once your legs have had enough, reward yourself with a traditional après-ski at Legends Bar and Grill, located at the base area in the ground floor of the Legacy Lounge. The chicken-nachos and Kobe beef burger are crowd-pleasers, while the beer is chilled to perfection.
For dinner, head back to downtown Park City. Don't miss The Mustang, a fine dining establishment with a hip and unique setting and menu. Take the word of locals, who call the Southwestern duck chile relleno the best appetizer in town.
Most of the budget-friendly options are off of Main Street in the Prospector Square neighborhood – my top three are El Chubasco for Mexican cuisine, Ganesh for delicious Indian food, and Freshie's Lobster Co. My midrange picks are Yuki Yama for sushi, and High West Distillery for the BEST burger ever – and also try the pretzel and beer cheese! For upscale dining, check out Grappa for amazing Italian cuisine, Chimayo for Latin-inspired dishes, and Riverhorse on Main for fine dining on historic Main Street.
Niki
Day 3: Ski The Canyons & Catch a Flick
Connected to the Park City base area by the new eight-passenger Quicksilver Gondola, Canyons offers 4,000 acres of terrain and 182 runs for skiers and boarders to explore. Beginners will enjoy exploring the scenic upper mountain green runs located off of the High Meadow chair, while intermediates will delight in the blue cruiser runs off of the Dreamscape and Tombstone Express lifts.
Stay warm by riding the Orange Bubble Express, the country's first heated, covered chair. From here, advanced skiers and riders can easily navigate to the Super Condor–a chair that accesses the uncrowded Murdock Peak area and features traditional black and double black diamond terrain. Those seeking extreme cliffs, glades and chutes should visit the Ninety-Nine 90 Express chair to access the top of the mountain, hike-to-terrain and the popular Fantasy Ridge area. If that's not enough for thrills, the Canyon's is home to a handful of natural halfpipes.
Back in town, take relaxing evening to catch one of the latest flicks at the Egyptian Theater or if you're into something more active, head over to Gorgoza Park. The Egyptian is home to the Sundance Film Festival and also runs the Park City Film Series. This series brings independent films and documentaries to town throughout the year. Check the schedule to see what's playing while in town.
When my legs can't take any more skiing, I actually really love going over to the tubing hill in Gorgoza Park! It has seven tubing lanes, which provide lots of fun for the whole family and is only a few minutes' drive from the heart of Park City. Pop over to the Café Yurt for some hot chocolate, and relax in the Warming Yurt if you're chilly!
Niki
Day 4: Treat Yourself to the Ultimate Spa Day
After a few days cruising the country's largest ski area, you've earned a day off at the world-renowned Waldorf Astoria Spa, located in the Canyon's Village base area. From massage therapy like a Warm Stone Massage, to facials, body wraps and a full salon with every service you can imagine – the Waldorf Astoria is your escape to the ultimate relaxation and rejuvenation.
After a morning of pampering, treat yourself to an après downtown at the Sky Lodge's Sky Blue rooftop lounge. Here, the heated patio floors and fireplaces makes for year-round enjoyment with great views of the surrounding mountains. Enjoy a unique cocktail and a soak in the hot tub before heading out for dinner.
We recommend trying out The Farm, located in Canyon's Village area. Voted one of the best restaurants in Utah, The Farm offers farm to table, sustainable cuisine with a focus on game. The menu is accompanied by an award-winning wine list and options for the kids, such as grilled cheese and chicken fingers.
Day 5: Ski Powder and Enjoy the Famous Nightlife
Photo: © Dan Campbell Photography
dan@dancampbellphotography.com
For a final day of skiing and riding, experts should head to the back bowls on the Park City side in search of fresh powder and steeps. Hidden from view at the base area, these bowls are local favorites and offer black and double black terrain in the form of steep bowl skiing, gladed tree runs and, hopefully, deep powder. Those looking to get away from the crowds can take a quick 15-minute hike to the summit of Jupiter Peak. Here, the crowd-free runs will lead skiers to the bottom of McConkey's high-speed chairlift, which will take those willing, to explore MckConkey's Bowl. Named after Jim McConkey, a local resident and father to the late professional big mountain skier, Shane McConkey, skiers and riders will find more double black steeps, and hopefully even more faceshots and untracked snow.
After your final day of skiing, we think you've earned a few drinks and some dancing. Take a night to enjoy the famed Park City nightlife before heading out of town. Back in the day, downtown hosted around 100 saloons to wet your whistle. Today you'll find everything from clubs that beckon fur-wearing celebrities to low-key bars that serve the locals. We recommend the High West Distillery, the first in Utah since 1870, for historical ambiance and great cocktails; Silver for an chic, urban feel and occasional celebrity sighting; and the Sidecar Bar for live music and great late-night pizza.
---
Now that you're armed with some insight on how to have an unforgettable first ski vacation to Park City, book your trip to make it a reality. Niki and our 70 other Mountain Travel Experts can help you customize and book your flights, rental cars, lodging and more. They're standing by at 800-610-8911. You can also get started by filling out a form for a free custom quote.
Written by
Director of SEO + Content
Originally from the icy trails of New Jersey, I moved West to pursue powder and a career in writing and editing. Now living in Aspen, Colo. and working for Ski.com as Director of SEO + Content, I've been able to combine a litany of skills, passions and interests. You'll find me skiing at Aspen Mountain or Aspen Highlands in the winter and mountain biking at Snowmass in the summer.