Quote Me
Looking for more info?
Learn more about
all-inclusive, ski-vacation packages to the Alps, Japan and Chile below.
Club Med All Inclusive Ski Packages
At Ski.com, we strive to make your ski vacation as easy and hassle-free as possible and that's why we've teamed up with Club Med. At Club Med ski destination properties, everything is included and taken care of. For example, every package includes lodging, lift tickets, lessons, world-class onsite dining and much more. Truly, all the guesswork is taken out of your ski vacation when you're with Club Med and Ski.com, as we can plan and book details of your flights and ground transportation, too. All you have to do is focus on all the turns you're going to make and where you're going to sit in the hot tub for the optimum view of the mountains.
Everything you need for a flawless ski vacation is included
Lift Tickets
6-day pass for 7-day package
Group Lessons
Ski + snowboard for every level
Gourmet Dining
Full-board cuisine + all-day snacks
Nightlife
Alcoholic + non-alcoholic drinks
Childcare
Unique programs for kids 4-17*
Après-ski Activities
A wide range of non-ski activities
Gratuities
Taxes + tips always included

Free Wi-Fi
Everywhere in the resort
* Depending on resort
Featured Club Med Ski Destinations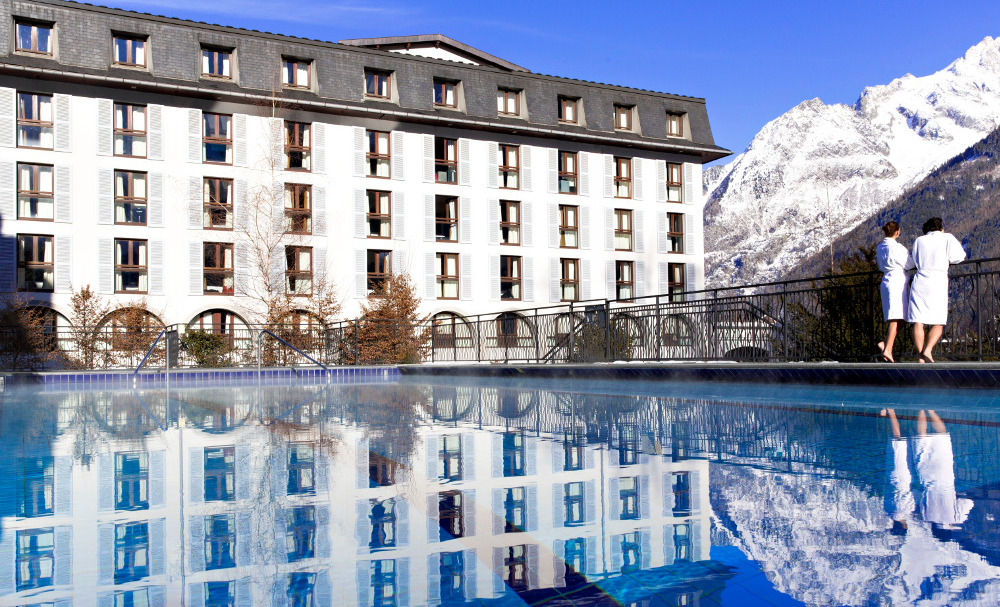 Chamonix, France
This world-renowned ski and mountaineer destination offers on-mountain exploits for the challenge-seeking skiers and riders, complimented by epic views of Mont Blanc. After a day on the slopes, guests will cherish relaxing in the heated pool with the snow-capped mountain peaks in full view.
Explore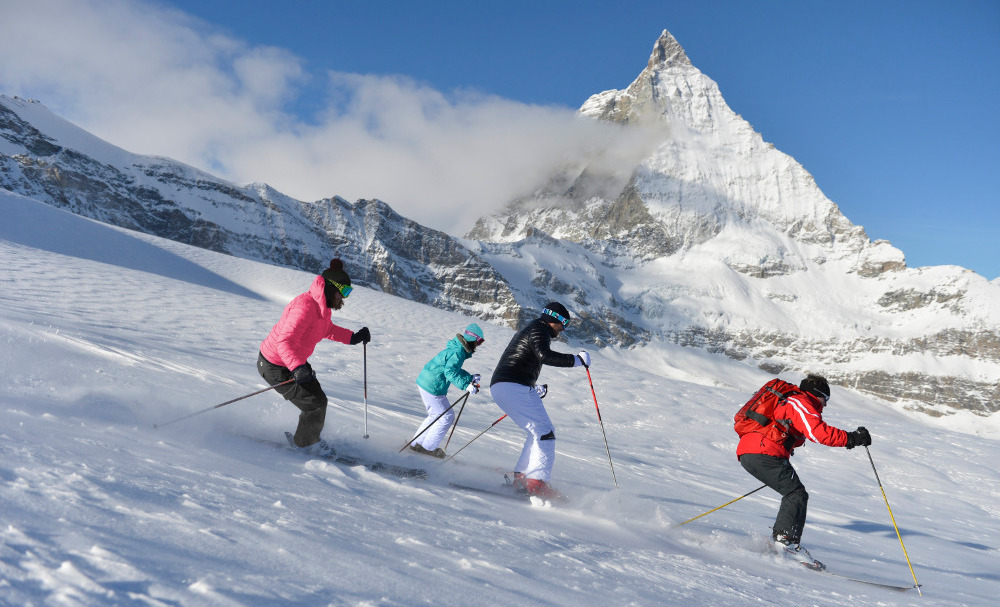 Cervinia, Italy
Club Med Cervinia features classic Alpine architecture, providing guests with an idyllic and luxurious mountain refuge. This cozy setting and relaxing amenities, like the onsite spa ensure that all members of your family or travel group are more than pleased.
Explore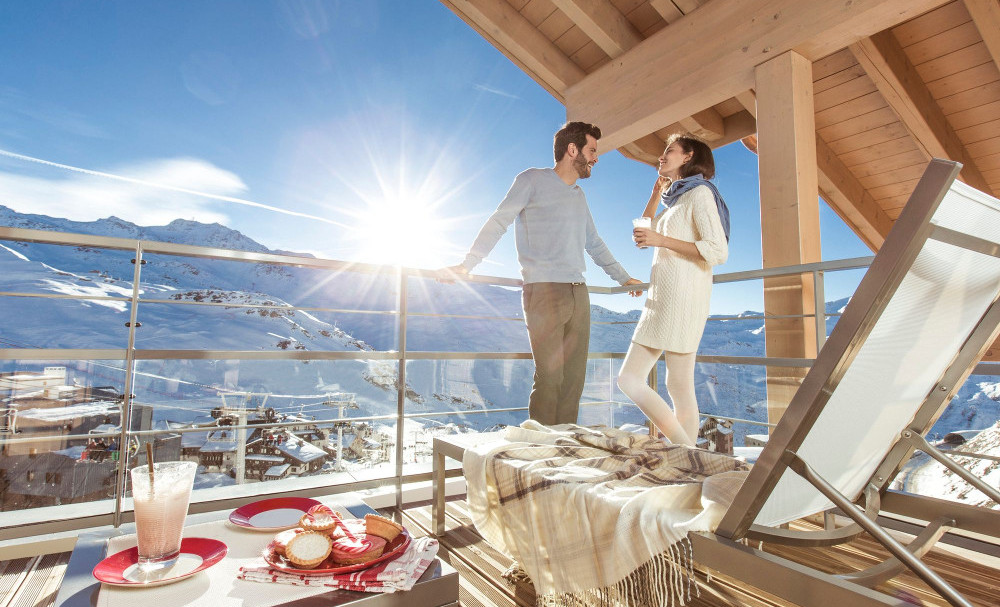 Val Thorens, France
In the Trois Vallees ski domain, sits Val Thorens, which marries skiing with classic French Alpine culture, cuisine and atmosphere. Club Med Val Thorens Sensations ensures guests make the most of this exception destination.
Explore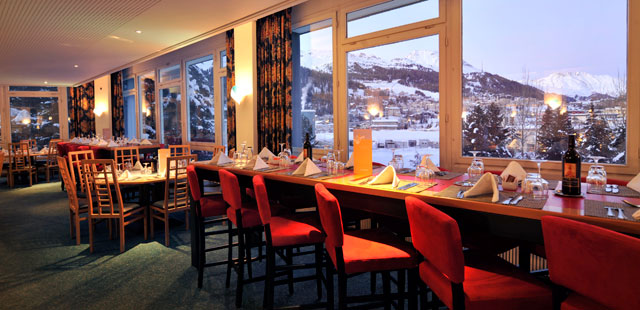 St. Moritz, Switzerland
Situated in St. Moritz, Switzerland, which boasts a deep history of skiing, Club Med St. Moritz Roi Soleil not only provides the world-class, inclusive amenities that Club Med is world-renowned for, but convenient access to a wide variety of winter experiences.
Explore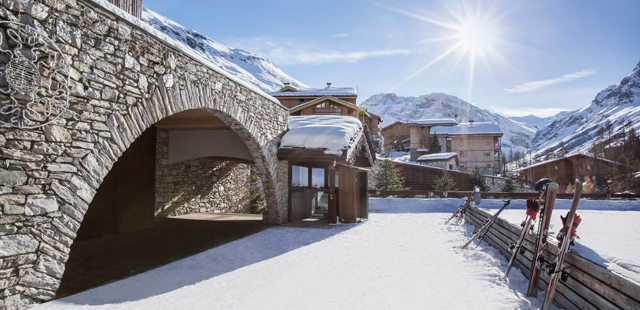 Val d'Isère, France
As part of the incredible Espace Killy interconnected ski region, Val d'Isère has long been the haunt of Alpine skiers and winter enthusiasts. With traditional Savoy architecture, prestigious service and ski in ski out access, skiers will love the Club Med's Val d'Isere location.
Explore
Chile All Inclusive Ski Vacation Packages
Offering breathtaking views, the Andes are the second highest mountain range on the planet and some peaks rise well over 20,000 feet. Thanks to the high elevation, snow conditions at the ski resorts are typically awesome and most resorts boast 300-plus inches of snow annually. Generally, South America resorts are situated well above treeline, so there's no shortage of see-forever views and terrain for arching big turns. The accommodation experience at South American ski resorts is often akin to being on a cruise ship in the mountains, meaning that all-inclusive options are prevalent.
Peruse featured Portillo and Valle Nevado packages below or see all Chile ski-vacation packages>>>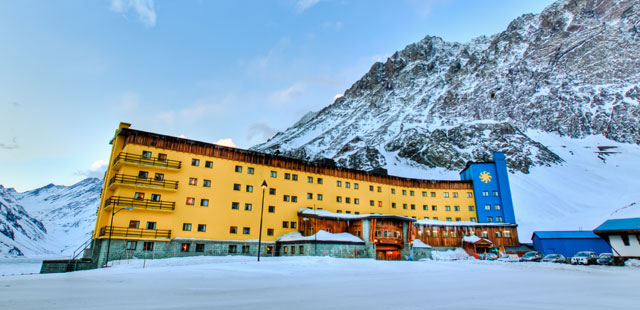 Sat.–Sat. between June 24–July 7 & July 29–Sept. 2, 2017
Option 1: Hotel Portillo - $3,530 per person*
Option 2: Octagon Lodge - $2,900 per person*
Both lodging package options include:
7 nights lodging
Full board (breakfast, lunch, afternoon tea + dinner)
Lift tickets
Private Transfer From Santiago Airport to Portillo
*based on double occupancy
Call to book!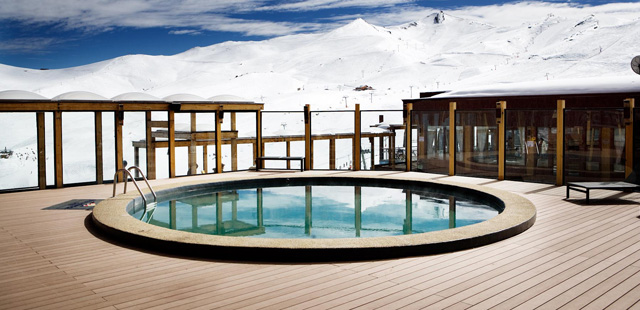 Fri.–Fri. between June 30–July 13 & July 28–Aug. 24, 2017
Option 1: Hotel Valle Nevado - $3,753 per person*
Option 2: Hotel Puerta Del Sol - $2,738 per person*
Option 2: Hotel Tres Puntas - $2,003 per person*
All lodging package options include:
7 nights lodging
Full board (breakfast, lunch, afternoon tea + dinner)
Lift tickets
Private Transfer From Santiago Airport to Valle Nevado
*based on double occupancy
Call to book!